AWARD WINNING
CHOPTIMA
CHOPPING BOARDS

This bowl Is the original since 1954

Margrethe bowls and much more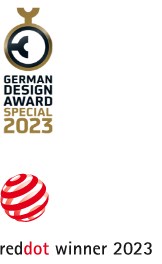 MENSURA
AWARD-WINNING DESIGN
MARGRETHE
BOWLS AND
MUCH MORE
Rosti is a Danish brand that was founded in 1944 by Rolf Fahrenholtz and Stig Jørgensen. The brand's most famous product is the Margrethe mixing bowl, which in 1954 was named for the current Danish Queen Margrethe II (with the expressed permission of the Danish royal house). Rosti manufactures long-lasting products with a focus on functionality, quality, colour and Danish design. Many of Rosti's products that were launched in the 1950s and 1960s are still in production and are sold all over the world. Rosti's ambition is to be a global design brand with the Margrethe mixing bowl as its flagship product, and the brand will also continue to develop new concepts and products based on the same design philosophy as before.
THE COLLECTION
A wide range of products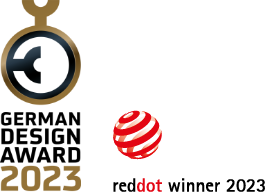 AWARD-WINNING DESIGN
AND THE WINNER IS … THE MENSURA KITCHEN SCALE!
The most prestigious design awards are given only to outstanding designs that truly represent remarkable achievements. The Mensura kitchen scale from Rosti does this so well that in 2023 it received both a German Design Award "Special Mention" award in the category "Excellent Product Design – Kitchen" and the Red Dot Award: Product Design.
It all goes to show that Mensura is among the very best.