Colourful ideas
Rosti's colour palettes have been carefully composed and selected in line with current trends in interior design. The colour themes provide inspiration for the finest combinations because the colours not only match each other within each theme but also work together wonderfully when themes are mixed.
Mix & match
Delightful classics for occasions both large and small.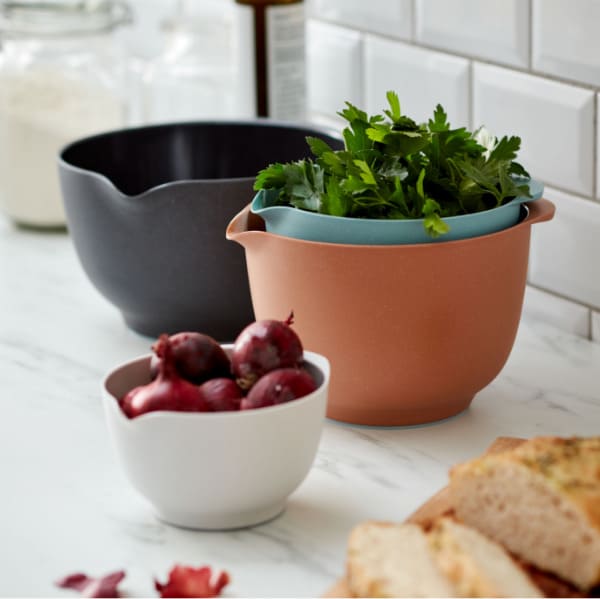 THE PEBBLE COLLECTION
The flecked Pebble colours give the iconic Margrethe bowl a modern yet nostalgic look with a matt exterior that contrasts with a shiny interior. The inspiration is derived from nature, from grains of sand and pebbles sanded smooth by the sea.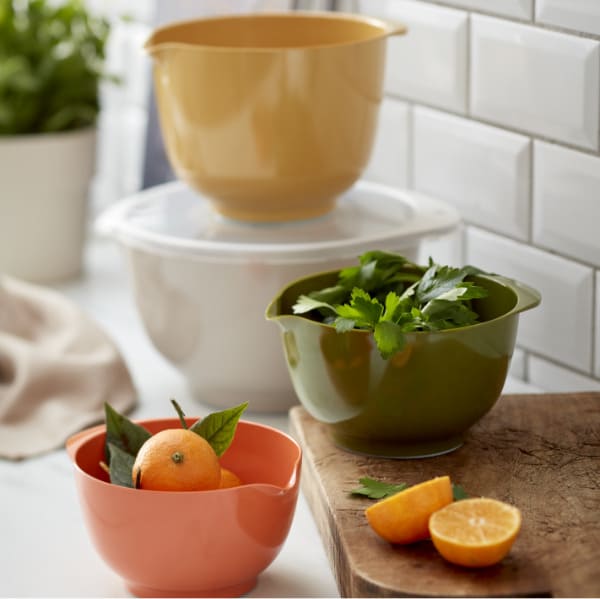 Indian summer
The beautiful, burnt nature tones in these sets of small and large Margrethe bowls with lids invite a summery, relaxed mood into the kitchen.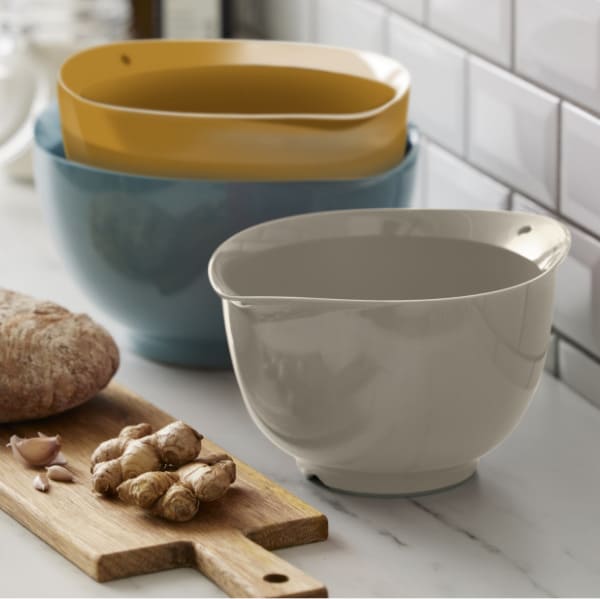 TROPICAL
Here we've put together a set using the most beautiful natural colours. The wonderful hues of the sea, sand and beach bring a warm and pleasant feel to your kitchen work.
CULINARY SOUL
Culinary Soul is based on nature's own colours and the spices and excellent ingredients we use in the kitchen, and it focuses on the history, atmosphere and values of the simple life and good craftsmanship.
PLAYFUL LIVING
Playful Living celebrates diversity. The bright colours of the theme reflect energy and joy, and give the products a functional, modern aesthetic that signals courage and personality in an individual interior design.
Classic
Some colours never go out of fashion. They stand like proud sentinels year after year, which is why we call the palette Classic. For example, the iconic red was launched in 1967 and proved so popular that the colour is still a classic in the range.