FUNCTION
MADE FOR THE PURPOSE
All Rosti products have been designed with functional details that make them favourites in the kitchen, which means a Rosti product is always the best choice for the task at hand.
WHEN YOU CHOOSE ROSTI,
YOU ALWAYS MAKE THE RIGHT CHOICE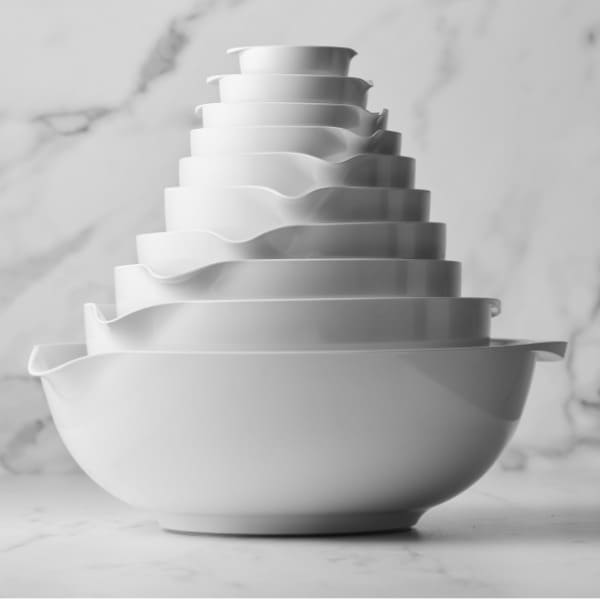 BOWLS
Whether you're whipping, whisking or mixing, the Margrethe bowl is just what you need. The easy-to-grip handle, pouring spout and non-slip base make it the ideal mixing bowl for every purpose. You can even get a special splash-guard lid for the 3 litre bowl (sold separately). The Margrethe bowl is available in an impressive ten different sizes and a multitude of colours.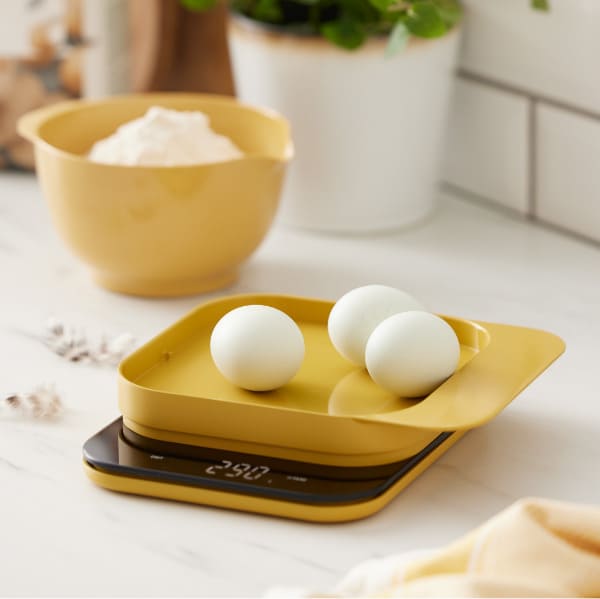 KITCHEN SCALE
When you need to measure or weigh, the Mensura series is your fast, accurate and practical kitchen assistant. The Mensura kitchen scale stands out from the crowd with its spacious bowl, which is also a lid that can be turned over to protect the scale when not in use. The scale weighs up to 10 kg and features an extra-large display that is easy to read from all angles and in all lighting conditions.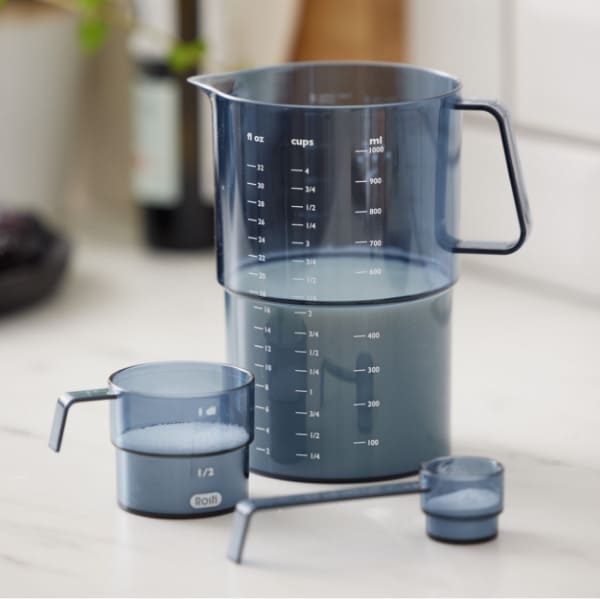 MEASURING TOOLS
Measuring cups, jugs and spoons have been designed with a marking in the middle, dividing them into a teaspoon/tablespoon on the measuring spoon, 0.5/1 decilitre on the measuring cup and 0.5/1 litre on the measuring jug. A totally unique feature is that the Mensura measuring jug can withstand boiling water, and also has measuring indicators for ml, cups and oz, as well as for flour, rice and sugar.
TABLEWARE
Going into the garden or out for a picnic? Make sure you pack Hamlet tableware in your basket. Hamlet is light, sturdy and durable tableware that will withstand a great deal for many years to come. Reusable, sturdy, durable and long-lasting plastic tableware is also a cheaper and better solution in the long term. Say goodbye to the throw-away culture when you use durable plastic tableware instead of disposable tableware, and at the same time do your part in limiting large amounts of waste.