from back room


To international company
On a worldwide basis,
more than 25 million
Margrethe bowls
have been sold
Our story starts in the early 1940 when a two-crown loan becomes the start of a lifelong partnership and friendship. In 1944, during the difficult times of the Second World War, Rolf Fahrenholtz and Stig Jørgensen founded Rosti. During and just after the war there was a shortage on many materials. After creating some products in Bakelite Rosti started to pioneer with melamine plastic from the US. This was a completely new production material for that time and a big adventure for the founders. It resulted in a new melamine plastic tableware collection; the production was kick-started and Rosti received its largest-ever order when the Danish Armed Forces discovered melamine plastic's extraordinary durability and ordered melamine plastic plates for its food services. In the 1950's Rosti was the only manufacturer of melamine plastic in Denmark.
1944 - 1954
1944
Founded by Stig Jørgensen & Rolf Fahrenholtz First product was lampsocket of bakelite
1945
Dinnerware introduced
1950
The Margrethe bowl introduced (Designed by Acton Bjørn & Sigvard Bernadotte)
1950
Big order for the Danish Armed Forces (dinnerware)
1951
The Classic utensils introduced
1954
The mixing bowl named after the Danish Princess Margrethe (With permission of the Royal Danish Court)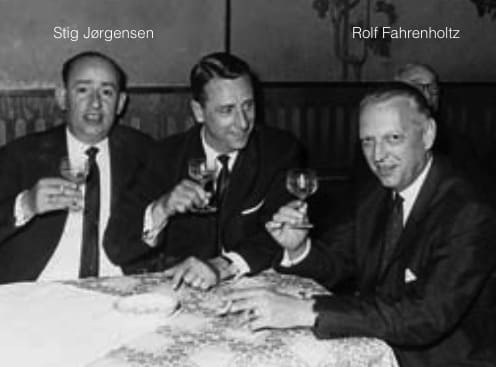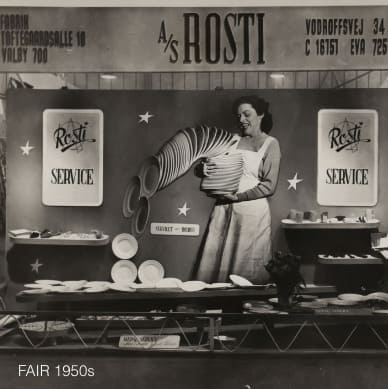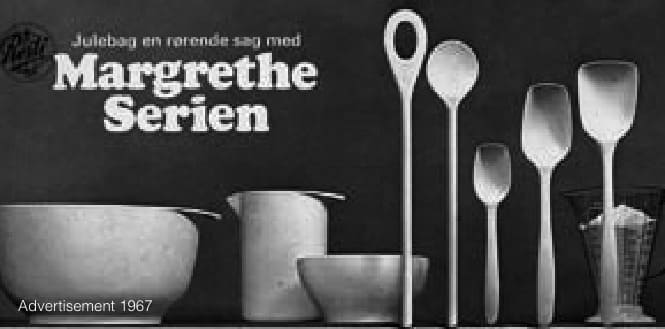 1960 - 1985
1960s
The mixing jug introduced
1962
The Classic egg cup introduced
1971
Rosti acquired by A.P. Møller Maersk. The Margrethe bowl awarded "Isenkræmmernes Designpris"
1980s
The Margrethe bowl exhibited at the Museum of Modern Art, N.Y.
1985
The Margrethe bowl awarded "Dansk Designråds ID-pris"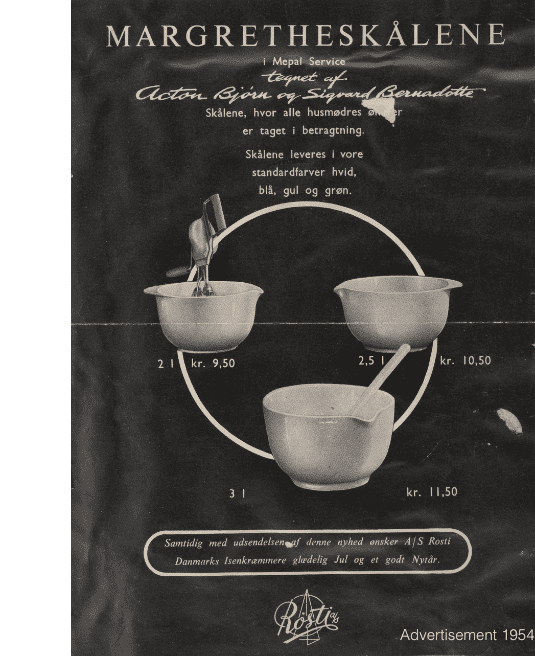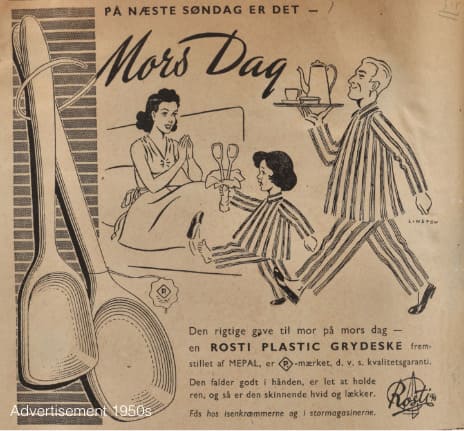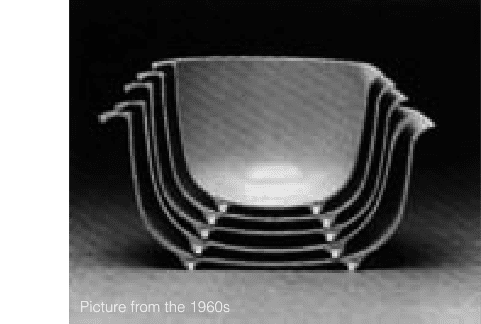 1993 - 2020
1993
Rosti and Mepal makes joint venture (based in Holland)
1997
The red Margrethe bowl shown on postage stamps
2003
The Margrethe bowl in steel introduced
2014
The Margrethe bowl 60 years birthday
2019
F&H acquires Rosti and brings the proud Danish brand back to Denmark
2020
More than 25 millions Margrethe bowls sold