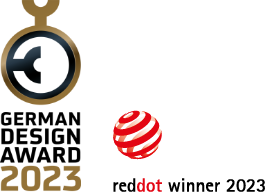 AWARD-WINNING DESIGN
AND THE WINNER IS … THE MENSURA KITCHEN SCALE!
The most prestigious design awards are given only to outstanding designs that truly represent remarkable achievements. The Mensura kitchen scale from Rosti does this so well that in 2023 it received both a German Design Award "Special Mention" award in the category "Excellent Product Design – Kitchen" and the Red Dot Award: Product Design.
It all goes to show that Mensura is among the very best.
KITCHEN SCALE
The Mensura kitchen scale stands out from the crowd. The weighing bowl also serves as the protective cap. When the scale is not in use, simply flip the bowl over to create a cap to protect the scale, and when you're done weighing your ingredients, simply put the bowl/cap in the dishwasher. The extra-large LED display is easy to read from all angles and in all lighting conditions.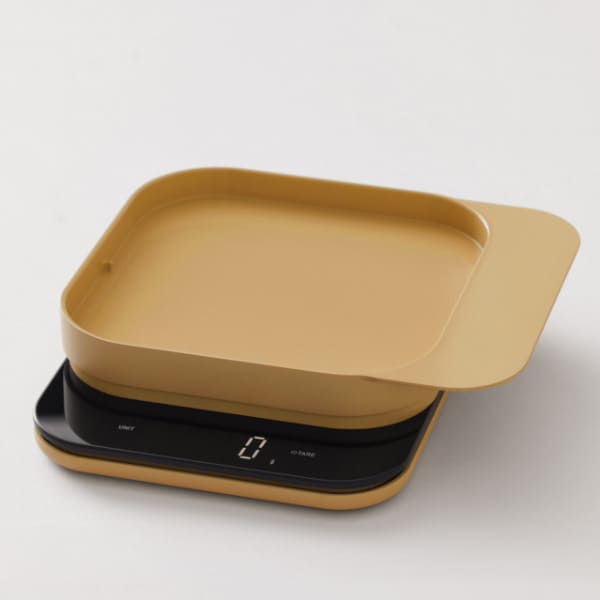 CURRY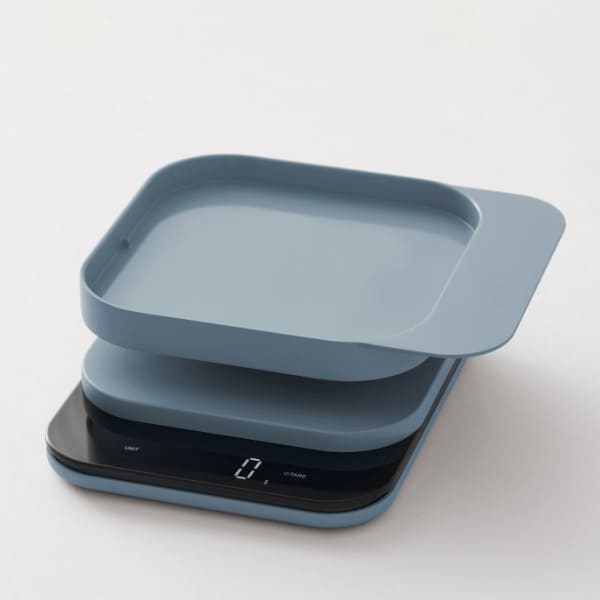 Dusty Blue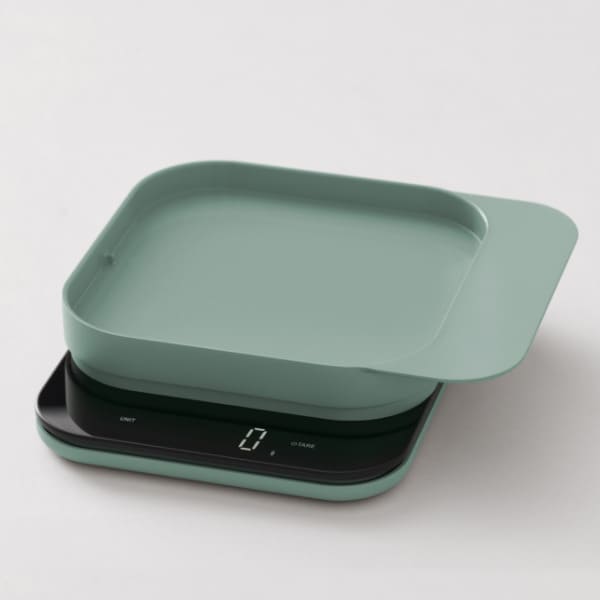 Nordic green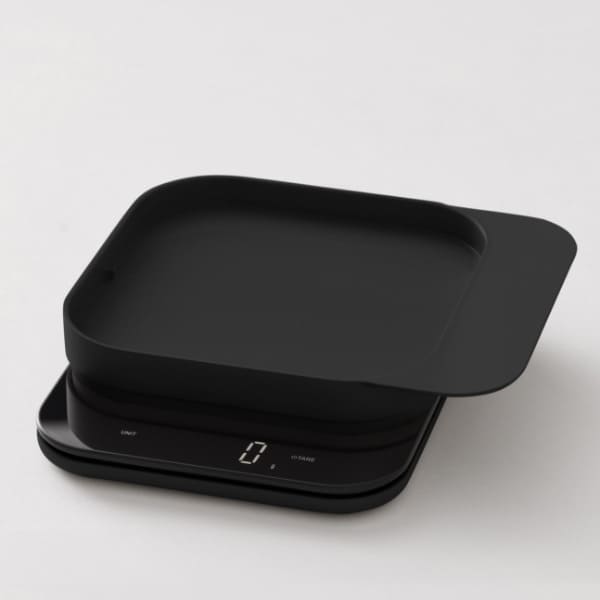 Black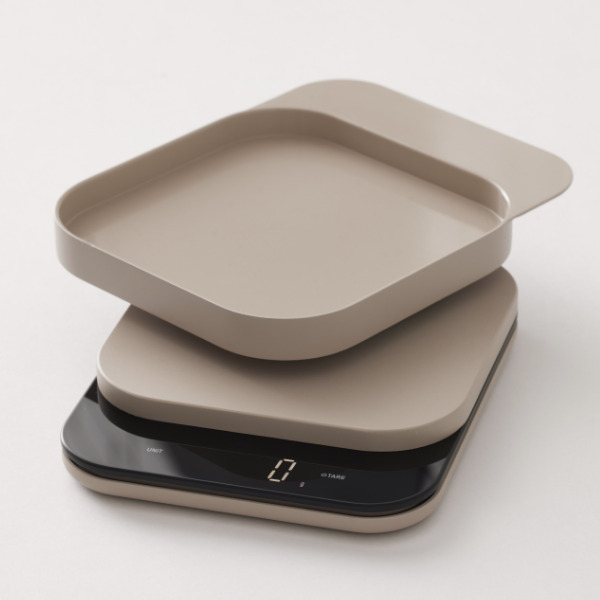 Humus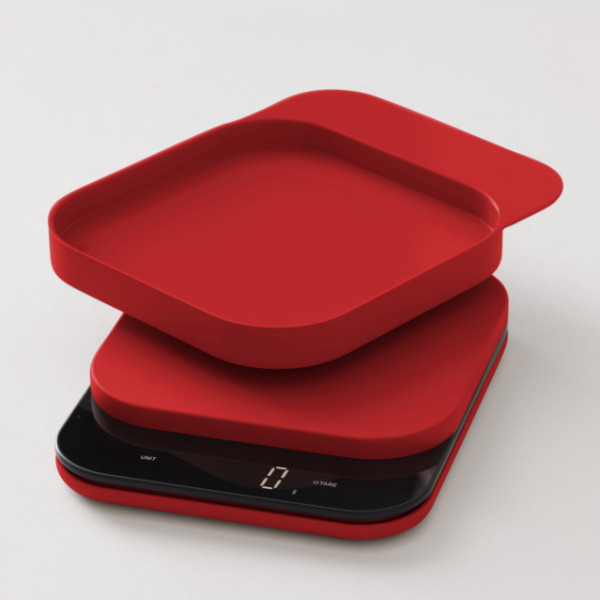 Red
ACCURATE
MEASUREMENTS
Mensura means 'to measure' in Latin, and the purpose of the Mensura collection is exactly that – to measure, both quickly and accurately. The products are of a high quality, and the products are solid and can be used for many years.
Design: Halskov & Dalsgaard Design, Copenhagen
THE ESSENCE IS TO MEASURE
The Mensura series comprises a 1.0 litre measuring jug, a decilitre measuring cup and a measuring spoon – all made of SAN, which is ultra-transparent, of a high quality and extremely durable. The products are designed with a marking in the middle, dividing it into a teaspoon/tablespoon on the measuring spoon, 0.5/1.0 DL on the measuring cup and 0.5/1.0 L on the measuring jug. A totally unique feature is that the Mensura measuring jug can withstand boiling water, and it also has measuring indicators for ml, cups and fl oz, as well as for flour, rice and sugar.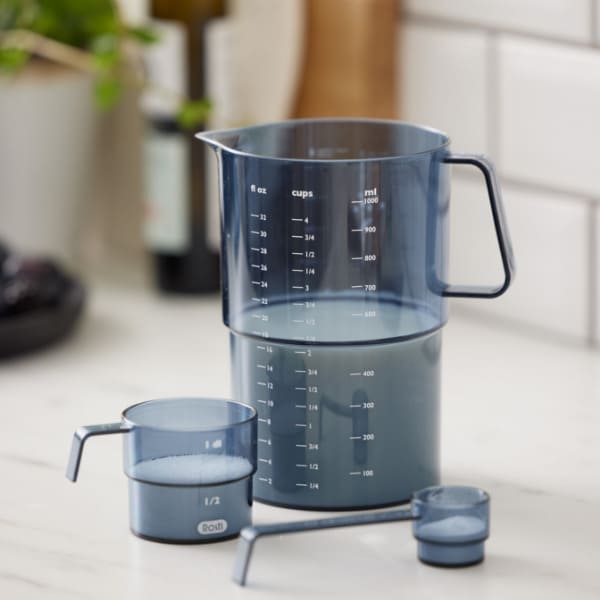 DUSTY BLUE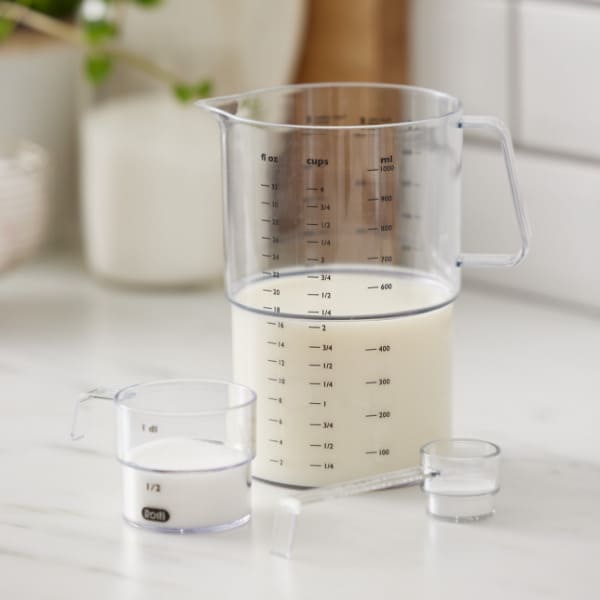 CLEAR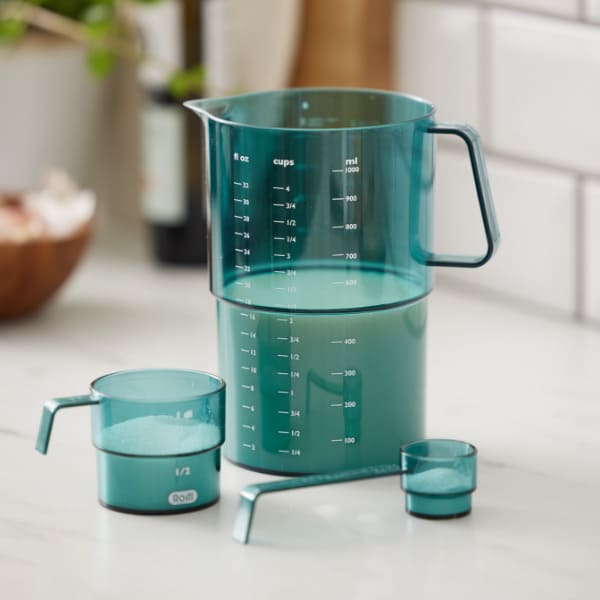 NORDIC GREEN
Mensura Collection
The Mensura catalogue gives you a complete overview. Explore the catalogue and find inspiration and information about the stylish products in the range.
See catalogue